Number of booking reguests Today:
107
This week:
4618
Book your bed & breakfast directly at the owner
Kamersmetontbijt.be offers you 586 bed & breakfasts. By using the search feature, you can specify which among other things, the number of persons and the period for which you want to rent a bed & breakfast. Also do we have a daily changing selection of great offers at very competitive prices. Therefore have a look on our last-minute section. In the meantime we wish you a pleasant holiday stay!
Regions & Provinces
---
This week 0 new accommodations were added View the new stays
---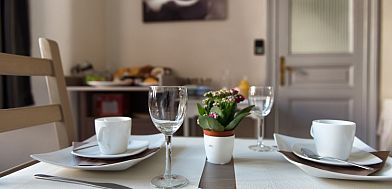 Alegría
Bed and Breakfast Antwerp
B&B Alegría is a new charming B&B located near the centre, close to the waterways nice for cyclists...
From
€ 85.00
More info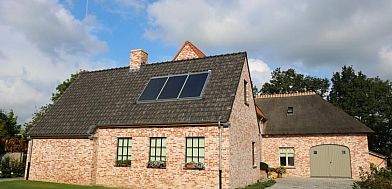 B&B Hortense
Bed and Breakfast West Flanders
You will find an informal and homely atmosphere in our B&B. Our guests feel instantly at...
From
€ 70.00
More info
Ô lit de l'Ourthe B&B Guesthouses
Bed and Breakfast Luxembourg
Two guesthouses and two guest rooms form B & B Ô lit de l'Ourthe. Located alongside our private...
From
€ 57.00
More info